SINGLE STONE, ROUNDED-SQUARE, RUBY AND DIAMONDS, ELSKA RING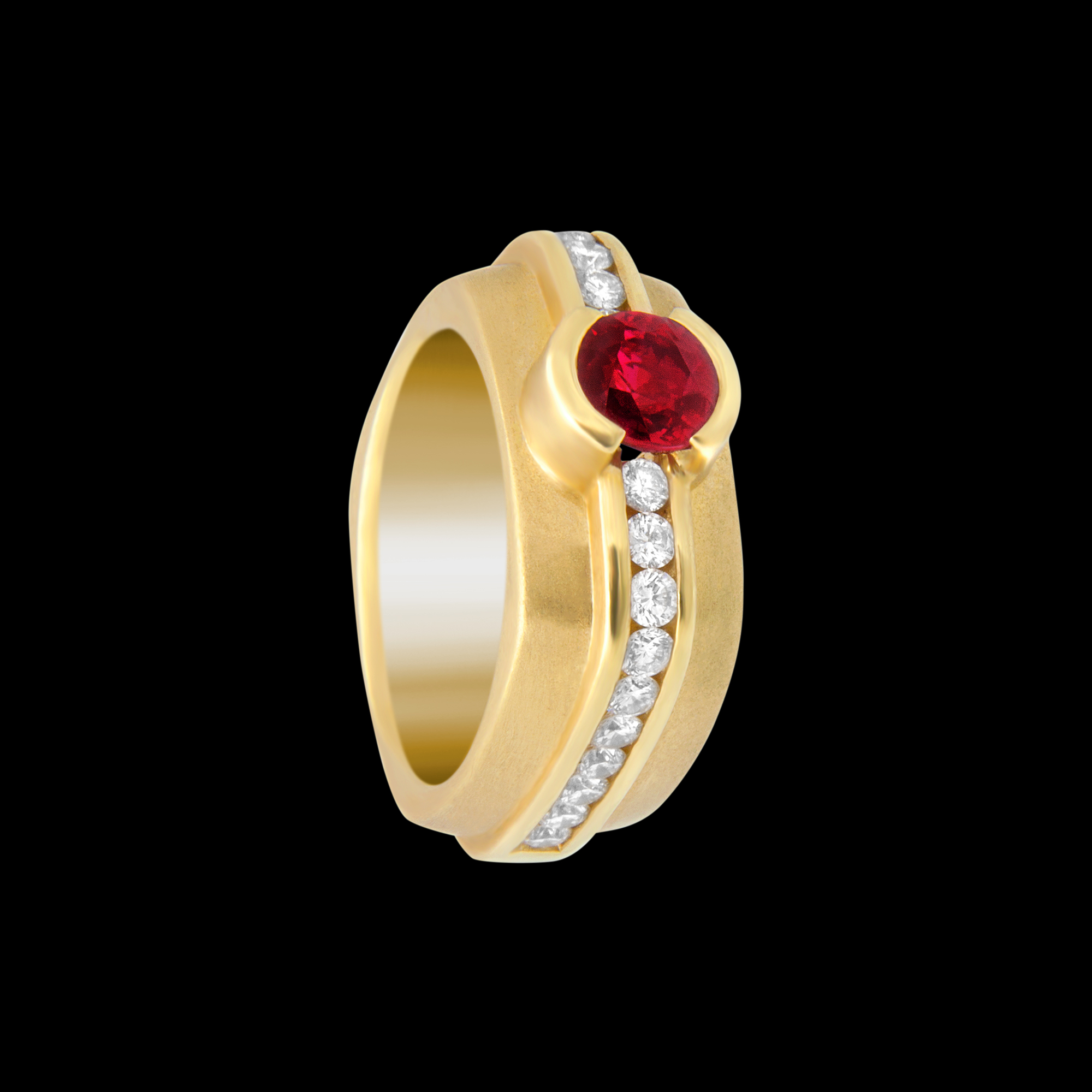 SINGLE STONE, ROUNDED-SQUARE, RUBY AND DIAMONDS, ELSKA RING
Meaning "love" or "to love", ELSKA is a strong, yet beautiful, collection.
Rounded-square ELSKA ring in high polished and sandblasted 18kt yellow gold set with a round-faceted center Burmese ruby (VS, 1.17ct) and brilliant-cut accent diamonds (VVS-VS, 0.98ctw); 20.05 total gram weight, as shown.
Price is reflected based upon the center gem or gems of choice (diamonds, rubies, sapphires, emeralds, etc.).
If unavailable in-store, this piece will be made-to-order.
The custom process allows us to create a similar concept/version, but one reflective of your specific needs and aesthetic. To learn more about the custom process, view BESPOKE.
For further information, or to schedule a consultation, please contact us.
ELSKA rings are built in two shapes, round and rounded-square, in your choice of yellow, pink, white or two-toned 18kt gold. The circle has no beginning nor end; a symbol of infinity, endless and eternal. Therefore, only round gemstones or diamonds are used in this collection…your choice is infinite!
Rounded-square symbolizes the four seasons, the four directions, the four elements. The circle within represents eternal and unending; thus, the spiritual and material co-exist.
Our signature engagement rings can also be worn as your own statement!