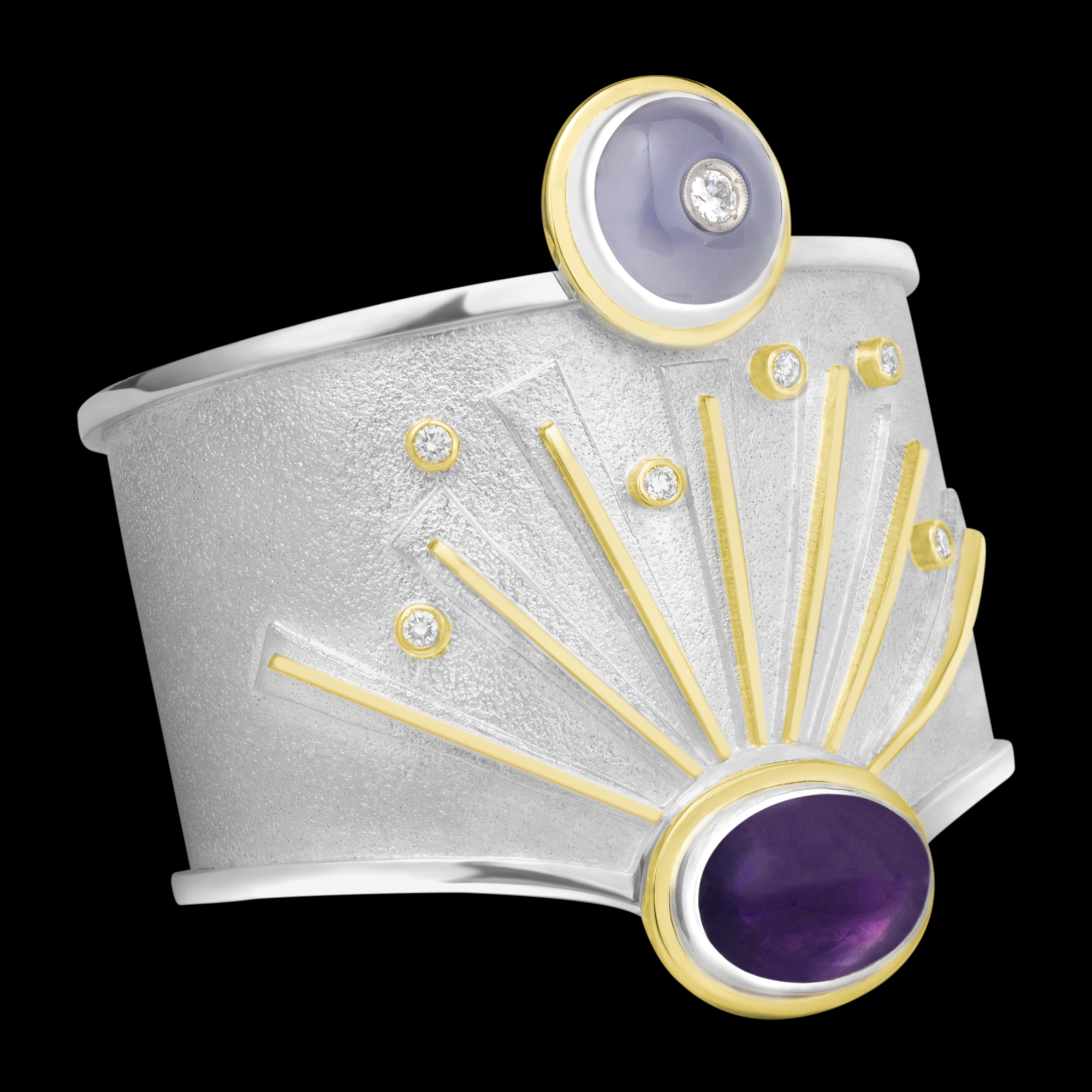 BESPOKE, SHIELD™ CUFF
Repurposing client's materials at its best! Custom designed SHIELD™ cuff in hand-textured sterling silver and high polished 18kt yellow gold set with amethyst, chalcedony and brilliant-cut diamonds.
As pieces are made by hand, often using one-of-a-kind gems, the custom process allows us to create a similar concept/version, but one reflective of your specific needs and aesthetic.
Please contact us for custom design inquiries. For details, view BESPOKE.
sold out
Weaving historic and symbolic references, inspired by Norse mythology, SHIELD™ explores the fusion and synergy of male and female power.
Yellow gold is the metal of our past and representative of the sun; thus harbours its strength, beauty and power.
The white of silver perfectly balances the piece with femininity and the mystery of moonlight.